For everyone in the Community
Neighbourhood nights have been designed as an opportunity to hear about current issues that are impacting on our lives and our community.
They will involve speakers from organisations that are involved in these issues of the day
An opportunity to ask questions both formally in a Q&A format and more informally at supper
The format of the evenings will be
7.00 pm for a 7.30 pm start
7.30 pm to 8.30 pm-speakers and Q&A
8.30 pm to 9.00 pm-mingle chat and supper
When will they be and what topics ?
Friday February 28th Plastic Rubbish , Reduce , Restore , Recycle
Thursday April 16th Common Grace
Friday June 26th Christians Against Poverty
Friday February 28th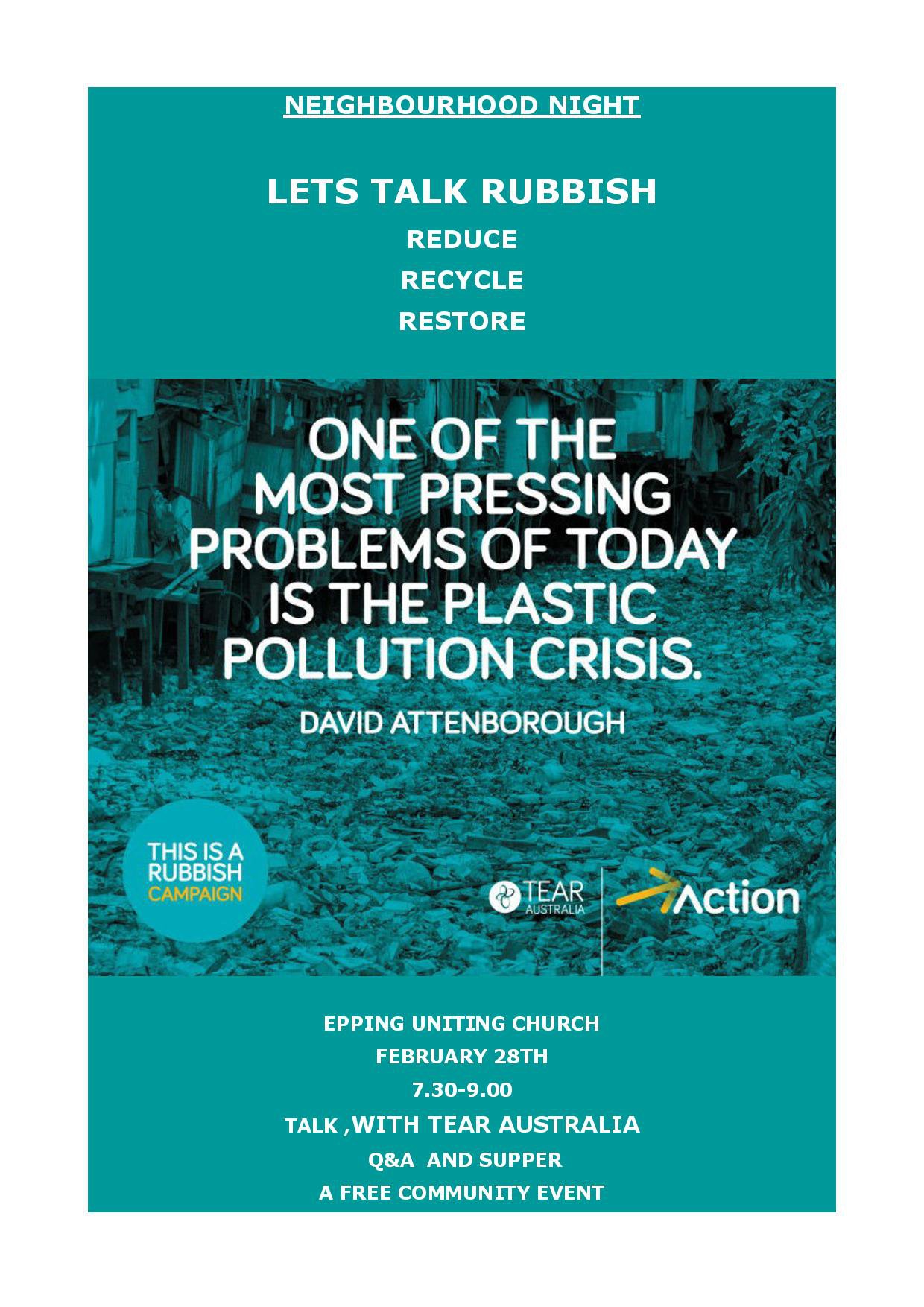 We will be talking with TEAR Australia about their
This Is A Rubbish Campaign
Thursday April 16th
A discussion with Brooke Prentis who is an Aboriginal Christian Leader, a Waka Waka woman, is the new CEO of Common Grace, a growing movement of over 46,000 Australian Christians passionate about Jesus and Justice, and the Coordinator of the Grasstree Gathering.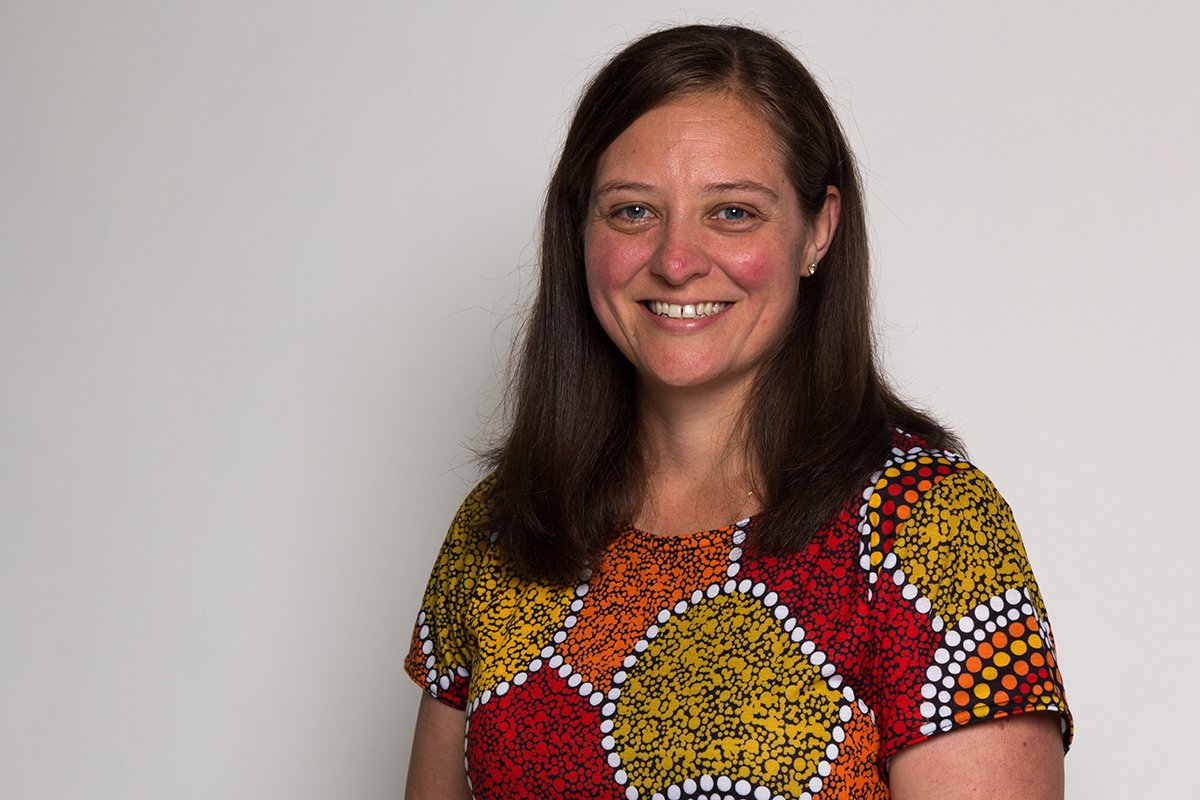 Friday 26th June

Christians against Poverty are passionate about working with local churches to release people from all walks of life across Australia from the crushing weight of debt, poverty and its causes — into a life filled with hope and freedom.